Songs have a life of their own; sometimes they wallow in obscurity and some days, they're showered with love. We've been getting a lot of requests to put "Where Are You Now?" back up on a few sites recently. We'll do one better: here's a free download to share. It's one of our earliest singles.
DOWNLOAD FREE MP3 – https://thehint.com/4dm
SONG LYRICS – Click here
Note: scroll down to the bottom of the page where it says "Download" with a bouncing arrow pointing to the link. You're looking for the file name with the words TheHint in it. Try to avoid clicking on the ads and fake download boxes at the top, sendspace.com can be tricky. Sorry for the confusion!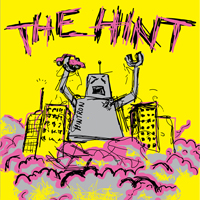 Lots of love,
<3