You guys did it again, thank you! The new song 'Western' hit #1 on the front page of Purevolume.com today, one day after it's premiere there.
Check out the editorial and see what they said about the song and the #Western photo series.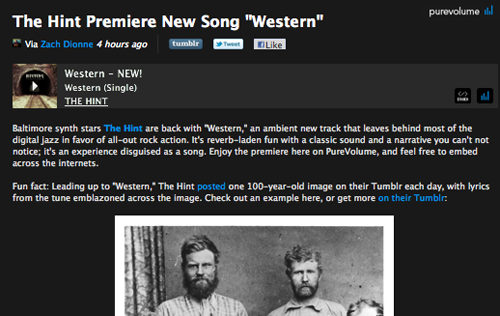 Here's the front main page feature at Purevolume.com: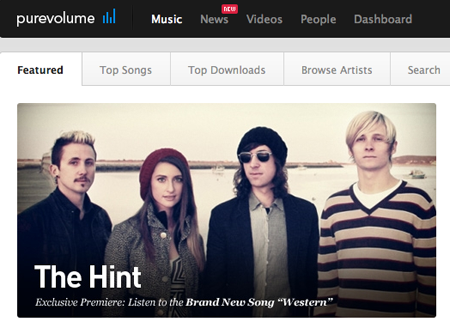 Listen to all the new songs on Purevolume here.
Read the complete editorial and listen to 'Western' here.
UPDATE (01/11/12): 'Western' is the top song!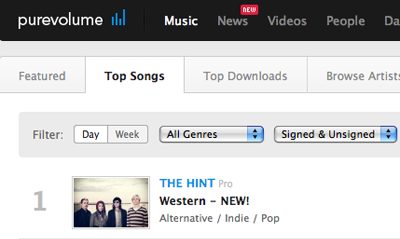 UPDATE 2 (01/14/12): Top song for a week, swing back for more with the new song on Monday. You can now stream the song on Tumblr.
UPDATE 3 (01/17/12): Purevolume lists The Hint as one of the top artists charting for the week again, adding "These Baltimore rockers return to our chart with the premier of their new song, 'Western.' We could say the 100 year photo accompanying the song helped things out, but this is such a solid jam on its own, it needs no strategy. We still think the photo is awesome, though."