Here it is, the 28th song of the #MonthOfLove w/ @TheHint:
"Don't You Forget About Me" was recorded live around the time of the album "They Can't Stop Us Now". The song is originally written and recorded by a band called Simple Minds and everyone knows it as the Breakfast Club song.
[audio:https://thehint.com/wp-content/uploads/2010/02/DontYouForget_Live.mp3]
Share it! And, thanks so much for making this whole month one to remember.
<3 [caption id="attachment_170" align="alignnone" width="300" caption="The Breakfast Club"]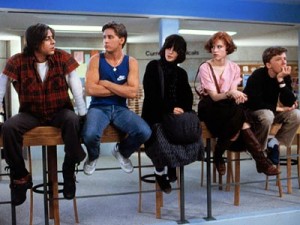 [/caption]