A HUGE thank you to everyone that came out to the show last night. Words can't quite express our feelings about the night. The marriage proposal on stage (congrats Becca and Jason from Delaware), the new songs, the packed house, the new show – what a way to start things off. So good to see everyone again.
After the show, Amy and Wynne lit a tray of these on fire: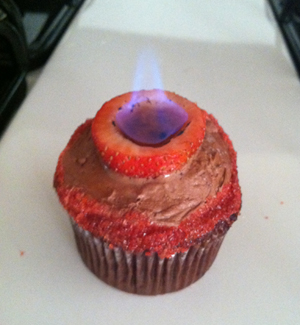 <3 p.s. Thank you Reanne for the funfetti, as always.