The end of an era. We are grateful to have shared so much time with all of you in that starry-eyed, darkened, purple-walled corner of Baltimore called the Recher Theatre. That stage was our 'hometown show', our place to always come back to no matter how far we strayed. I'm sure all the bands felt that way, too. To our friends, to all the bands, to the fans, every single one of you that made the shows possible: thank you. We were lucky enough to be a part of so many sold out shows there, and every single one was an event. Seeing your name in lights on the marquee out front meant something more than at any other venue. It was our spot. And, the fact that we all came out to see each other made it what it was. We all supported it. I'll always remember you as the tight-knit group we were, that we still are. Sometimes, with over a thousand people in that room, it was just utter chaos – but the kind you crave, the kind you can't get enough of. Hanging outside was just as memorable, at the vans, out back, in front in the lines. Piling gear onto the stage, bumping into all our friends' bands, talking at the tables out front, stacking merch – I even collected tickets once just to say hi to everyone. I hope those bonds and that feeling will last in new places as we all scatter about. Keep that local love close.
Dan sent over a pic of a setlist that very well may be from one of our first shows at the now-defunct Recher Theatre: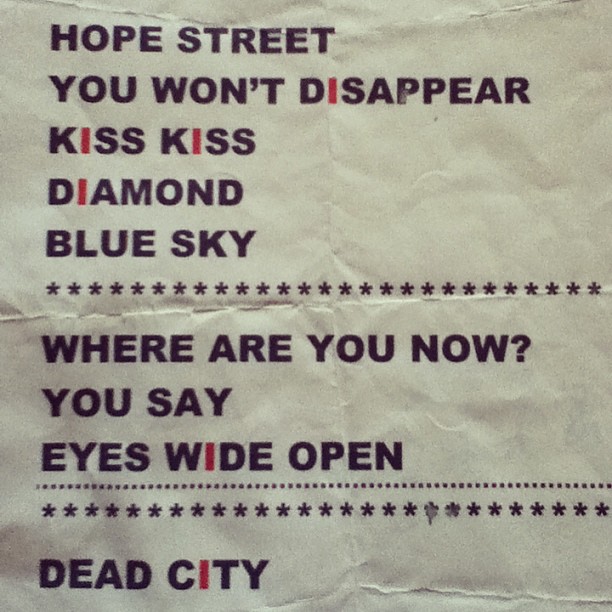 Good memories. Scheduling conflicts made it impossible for us to all be together on that stage before they tore it up last night. Thanks to Evan, Will and Keith for all their hard work.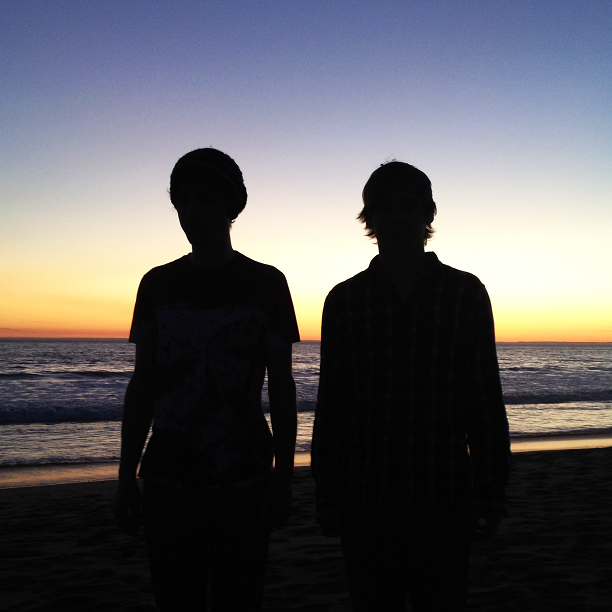 Meanwhile, back in the saddle toying around with many new things… the least of which, gorgeous sunsets in Los Angeles. More on fb, with Tim and Joe buried in gear as usual.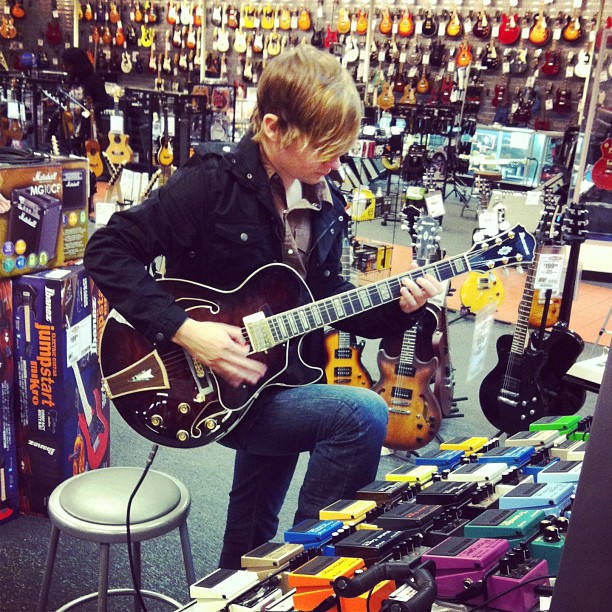 Cheers, all!