Yesterday's Free Friday on FB and Tumblr, one of the new singles "Living in the Moment". Here's the link for the free mp3 – BOOM.
Want to add it to your page on Tumblr? Reblog it.
Share it on Facebook. Like it.
Just announced: show in Trenton, NJ, on August 18th. Details here.
Here's the limited edition poster, twenty-five copies printed, numbered and signed. Check it out: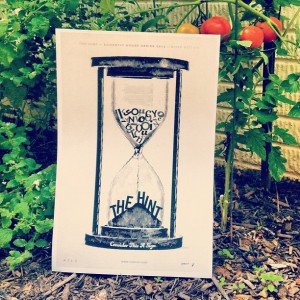 (click to enlarge)
Order yours on the front page.